Are you tired of wearing strapless dresses that are constantly sliding down? Do you want to add a shoulder strap to your favorite dress but don't know how? If so, this blog post is for you! We'll explain how to quickly build a shoulder strap on any dress, giving it an extra layer of support and style. Adding shoulder straps to a dress is an easy task that can be accomplished with some basic sewing supplies.
Making the perfect dress is often a challenging task. Many elements go into crafting a beautiful garment from finding the suitable fabric to creating the perfect fit. One of the most important details to consider when making a dress is creating shoulder straps that look and fit just right. With these tips and tricks, you can easily create an adjustable strap for any dress or top.
Gather Your Materials
Gathering suitable materials for your project is essential for any successful outcome. To ensure you have everything you need, list the required items and check them twice. Make sure to include the type of fabric, thread, elastic, notions, and other necessary materials. Once you have all the items, it's time to start gathering the materials and assembling your project.
Steps on how to build a shoulder strap
This short, straightforward tutorial will show you how to build a shoulder strap for your favorite dress. Proceed in the following manner:
Make cuts in the fabric at a measurement of 3 centimeters.
The cloth can be measured using tape designed for that purpose.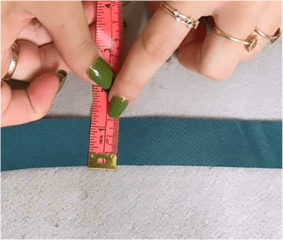 Make a knot at a distance of two centimeters from the beginning of the thread. Should hold using both hands.
Place the thread, so it runs through the fabric's middle.
Place the knot so that it faces the edge of the fabric. Maintain a distance of 2 cm from the edge.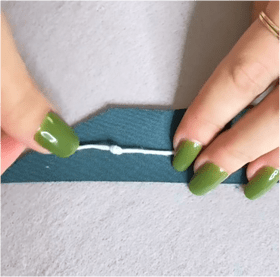 Attach the thread with the knot to the fabric using stitches.
The stitching should be done close to the knot and should happen vertically, as shown in the picture. The stitch must secure the knot to the fabric.
Fold the fabric carefully, so the thread is centered in the middle of the fold.
From top to bottom, stitch the fabric as near to the thread as possible.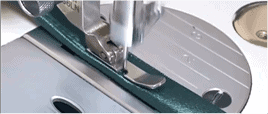 Pull the thread in the direction depicted in the image. It is essential to maintain a firm grip on the other end of the string at all times.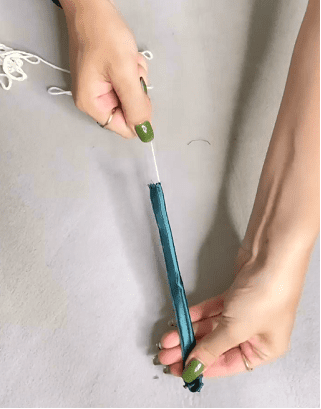 The fabric can be reversed by pulling it in the opposite direction.
To finish the shoulder strap, turn it around so that the fabric faces the opposite direction from how it was originally worn.
Cutting the thread attached to the shoulder strap can be easy to complete the finishing touches on a shoulder strap.
Incredibly, you successfully built a shoulder strap by simply following the instructions in this guide.
We are delighted to congratulate you on your success.
We sincerely hope that you found this training enjoyable and helpful.Why not build a shoulder strap now that you know how to do it easily?If you have any inquiries or comments, please do not hesitate to submit them in the comment section below.
Thank you very much for reading!
Frequently Asked Questions
What are the shoulder straps of a dress called?
A spaghetti strap, also known as a noodle strap, is a thin shoulder strap used to support garments while offering minimum shoulder straps across otherwise naked shoulders. This type of strap is also known as a spaghetti strap.
It is frequently used in the production of garments including swimsuits, camisoles, crop tops, brassieres, sundresses, cocktail dresses, and evening gowns. The name comes from the fact that it resembles the thin strands of pasta known as spaghetti.
How thick should a strap be?
The length of your strips will be determined by the item you are working on. The width, on the other hand, should be chosen according to the overall appearance you are going for. The width of spaghetti straps typically ranges from one-quarter inch to half an inch.
The Benefits of Wearing Spaghetti Straps
During the warmer months, one of the best ways to keep one's cool while looking fashionable is to wear spaghetti straps. The delicate straps lend an air of refined sophistication and elegance to any ensemble, all while ensuring comfort and allowing for a degree of flexibility. It's possible to pair spaghetti straps with any outfit, from daywear to formalwear and anything in between. They offer a figure-elongating silhouette that, when worn appropriately, may make you appear more self-assured and appealing. In addition, spaghetti straps are excellent for layering, enabling you to modify your style at any time of day or night. Spaghetti straps are excellent if you want to appear your absolute best, regardless of whether you are heading to a formal event or just out running errands.
Different Types of Spaghetti Straps
A timeless design, spaghetti straps are typically seen on shirts, dresses, and other articles of apparel. Their thinness and delicacy characterize them. These straps are frequently utilized to support the wearer's shoulders while allowing them to display their shoulders in an exposed position. They are also excellent for elevating the look of any ensemble to a higher level of sophistication.
A few distinct variations of the spaghetti strap can be purchased.
The single spaghetti strap is by far the most common, and it often drapes over just one shoulder and may be adjusted to various lengths. The wearer's shoulders are covered by double spaghetti straps, worn straight or crossed behind the back.
Another spaghetti strap, known as bra tape, offers additional support and comfort when used with strapless bras. They are designed to be worn with bras that do not have traditional shoulder straps.
3D floral lace spaghetti-strap dresses offer voluminous mini skirts with thin straps that transform into a single strap at the back, and all-over gathered details for an elegant finish. These dresses are available in various colors, including black, red, and white.
In recent years, spaghetti-strap wedding dresses have also grown increasingly fashionable. These gowns include thin shoulder straps that offer a simple method to spice up any bridal gown without losing comfort.
Flat vs. Round Shoulders and Spaghetti Straps
Choosing a top or dress with the appropriate shoulder shape and type of strap is one of the most significant decisions you can make when trying to look fashionable. Shoulder shapes such as round and flat offer a choice between two unique appearances, while spaghetti straps add a layer of femininity.
Flat shoulders are more angular and defined, creating an athletic appearance ideal for t-shirts, tank tops, and dresses. Flat shoulders also give a dress a more modern appeal. Because they provide an uninterrupted line from the wearer's neck to their arms, broad-shouldered individuals are typically the best candidates for these kinds of garments.
Those who have narrower shoulders will look more proportionately attractive in rounder forms since these shapes create curves near the collarbone area. Spaghetti straps are typically found on tank tops and summer dresses because of their thinness and delicacy.
They provide a touch of femininity while allowing the shoulders to remain exposed. On the other hand, they can be challenging to sew and might not offer sufficient support for busts of a bigger size.
Before selecting a choice for your next outfit, think about your body shape and the location you will be heading to before deciding whether you want flat shoulders, round shoulders, or spaghetti straps.
Choosing the Right Bra for Your Outfit With Thin or Thick Strapped Dresses
When wearing dresses with thin or thick straps, selecting the appropriate bra for your attire can be difficult. It is crucial to be knowledgeable about the many styles of dresses you own to select the type of bra that will complement those dresses in the most flattering way.
For instance, if you are wearing a tube dress or another style with spaghetti straps, a bra that does not have straps is the best option. On the other hand, if your dress has wider straps, you might want to wear a stick-on backless or strapless bra instead of your regular bra.
If your dress is form-fitting, a bandeau microfiber bra might be the most suitable option for you to wear underneath it. On the other hand, if your dress has an immense low neckline and thin straps, you should choose a push-up bra with underwires instead of a regular one.
Make sure that the fit of your bra is comfortable and that it does not show through any of the dresses you are wearing. It is something that should be considered regardless of the style of dress that you choose to wear. Keeping these pointers in mind will allow you to select the ideal bra for every outfit, giving you the confidence to wear it with pride!